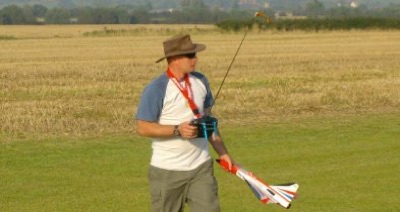 Club Safety Officer
Chef de barbecue
With the loudest voice in Gloucestershire, we have received more noise complaints about Simon's voice than we have about the planes.
Simon flies both helicopters and fixed wing models with equal ease.
As safety officer he produces a monthly bulletin that is read out at the club meeting, designed to maintain discipline on the flightline.
Simon is a superb cook and we get to sample the results of his expertise at the club barbecues. (His wife Katie also cooks delicious muffins!)
Simon & Katie became the proud parents of Adam Daniel on 22nd September 2012.